The MBR site (www.thembrsite.com) is an international professional website which specially counts global trends of MBR technologies, products and projects, has released the latest statistical data of the world's biggest MBR engineering projects (including projects under construction) and operator information recently. It shows that as of February 2016, Originwater has 24 MBR engineering projects which are 100,000 tons/day or above, surpasses 17 projects of GE, becomes the company with the largest number of the world's biggest MBR engineering projects.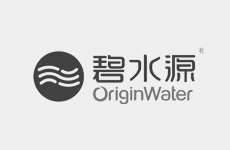 It is reported that MBR (membrane bioreactor) is recognized as one of most promising and competitive sewage treatment and reuse technologies in the world in the 21st century due to good effluent quality, small floor area and other advantages. In the past ten years, Chinese enterprises represented by Originwater have broken through the technical barrier of a small number of developed countries, have grasped the most advanced MBR membrane material preparation method, and have built the world's largest large-scale membrane production line. Currently, only Originwater and GE can develop all series membrane products in the world, two companies lead over 90% of MBR market in the world over a long period of time.
Originwater took the swift and fierce offensive in water treatment field in 2015. In accordance with statistical data of the MBR site as of March 2015, as for MBR engineering project quantity of over 100,000 tons/day in the world, Originwater and GE almost had equal shares with 18 projects and 17 projects respectively at that time. Originwater has enlarged the gap only one year later, markedly surpassed GE and leaped to top of the world.