On June 15, white goods magnate Midea hand in hand with water affairs leading listed enterprise Originwater, have held the strategic cooperation press conference in Shanghai, have announced to jointly promote "edge tool of the state" in water field independently developed by Originwater, i.e. ultra-low voltage and large flux nano-filtration membrane, high flux and high desalination reverse osmosis membrane. It is reported that these two kinds of membranes are more suitable for purifying water quality in China, have been successfully realized the large-scale application in Midea high-end water purifier; two companies have made an alliance between giants, have broken the situation that imported membrane monopolizes high-end water purifier market over a long period of time at one stroke, have manifested the innovation force of Chinese membrane to the world.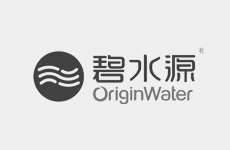 Ultra-low voltage selective nano-filtration membrane of Originwater is first in the world, has the characteristics of ultra-low voltage and large flux, can reuse sewage as water source water, efficiently remove low molecular weight organic pollutants, selectively remove the harmful ions, has been widely applied to sewage depth resourcization and safe drinking field. The key technology is one of the largest breakthroughs in Chinese sewage resourcization field; as "edge tool of the state" of water field, it has been selected to national "The Twelfth Five-Year" sci-tech Innovation achievements exhibition which was held recently.
According to introduction, in order to rapidly promote the large-scale application of diaphragms and membrane elements independently researched, developed and produced by Originwater in Midea water purifier and other products, two companies would set up Shunde Bimei United R & D Center; Originwater can rapidly realize the mass production of relevant membrane elements according to domestic market and overseas market demand (such as India) of Midea.