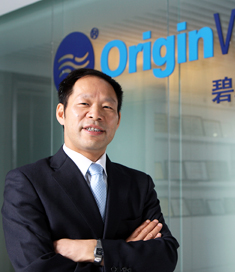 Chairman:Wen jianping
"I wondered why water in the canal is so clear , that is because there is always fresh water flowing within."BOW will dedicate our intelligence and spare no effort in resolving China's water cleanliness, water scarcity and water safety problems. Living up to expectations, BOW will persevere in becoming the dominant force in protecting the water environment, developing new water resources and maintaining drinking water security.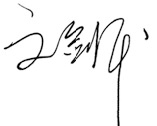 Brief introduction to the chair of the board
Dr Jianping Wen, male, was born in Hunan Province, China in 1962. He obtained his engineering doctoral degree from New South Wales University of Australia. A Chinese national, he is a senior engineer, and the chair of the board of Beijing OriginWater Technology Limited Liability Co., Ltd.He is very active in many scientific and environmentally friendly associations, such as: vice chairman of Beijing Private Science and Technology Businessmen Association, executive manager of the fourth council of China's Sustainable Development Research Association, executive member of the council of Beijing Water Affair Association, etc.
Dr Wen is the leading figure in global membrane reactor (MBR) technology, the founder of China's membrane-tech applied projects and a leader in the industry. He came back to China from his studies in 2001 and set up Beijing OriginWater Technology Limited Liability Co., Ltd in Haidian Science and Technology Park in Zhongguancun. His company has committed itself to wastewater reclamation and drinking water security technology, tackling dirty water environments, as well as shortage of water and drinking water insecurity problems. BOW is also heavily focused on the development of Chinese independent intellectual property rights,