On Nov.1, OriginWater, a leading domestic listed high-tech environmental protection company, and University of New South Wales (UNSW) signed a "joint innovation of new environmental protection materials" strategic cooperation framework agreement in the Torch High-Tech Industry Development Center of the Ministry of Science and Technology (MOST). In the future, the two sides will work together on innovative R&D of new functional materials for filtration/purification and comprehensive utilization of new resource materials. This means that, while centering on OriginWater's business moving towards expansion of the whole industry chain of environmental protection and improvement of key development strategies, cooperation between the two sides will make breakthroughs and branch out from the original water treatment membrane technology research to front-end innovative R&D and cooperation. Dai Richeng, Vice President of OriginWater, and Ian Jacobs, President of UNSW, signed the agreement on behalf of the two parties. Zhang Zhihong, Director of the Torch Center of the Ministry of Science and Technology (MOST), Zeng Xiaodong, International Business Director of Zhongguancun Management Committee, Zhang Zhe, Assistant to General Manager of Zhongguancun Development Group, and Guan Jing, Director of OriginWater R&D Center in Australia, attended the signing ceremony.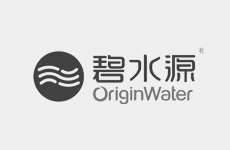 At the following industrial cooperation roundtable conference, Guan Jing said, OriginWater has always attached great importance to international cooperation and communication, adheres firmly to the 'bring in and go out' international development strategy, and for over a decade has maintained a good cooperative relationship with Australia. New material is the foundation of advanced environmental protection equipment and technology, and this cooperation between the two sides in regards to new environmental protection materials will bring about the further breakthrough and upgrade of technology in this field, in effect, realizing the extension of environmental protection technology systems by jointly developing new environmental protection materials (e.g., graphene, salt lake-based lithium) and their application technology. The cooperation will bring about deep integration of new material and environmental protection, creating interdisciplinary and cross-domain innovation.
Ian Jacobs expressed hope for future cooperation. He said, the China-Australia torch cooperation project was being steadily pushed forward, and later the university would further strengthen support for the cooperation project, strengthen communication with the Chinese enterprises, and share more advanced scientific and technological achievements with Chinese enterprises.
Mo Tan, Director of the International Cooperation Department of the Torch Center of the Ministry of Science and Technology (MOST) also said that, the rapid and sound development of the Torch Innovation Precinct at UNSW was attributed to the university leaders' vigorous support and the two sides' close communication. It is our country's first overseas torch innovation precinct, and also the first university-oriented successfully-implemented innovation park. Premier Li Keqiang said in his visit to the Torch Center on Aug.22, "Let the 'torch' of innovation better benefit the public and the whole society". MOST is also formulating relevant supporting policies on torch innovation, which shall, in the future, give more support to organizations participating in the torch project.
It is reported that, OriginWater has always maintained close scientific research cooperation with Australia, has set up a joint R&D Center with UNSW, and has successfully launched three ARC Linkage Projects, which involve the research and application of membrane technology in sewage treatment, application research of membrane technology in underground water treatment and purification, research on combination technology of membrane technology and solar energy technology, etc. What's more, OriginWater is the first Zhongguancun enterprise that entered a torch innovation precinct outside China — Torch Innovation Precinct at UNSW and, as an excellent case in the torch project, it had shared its international cooperation experience at the roundtable conference on China-Australia industrial cooperation.