Advantage
Excellent effluent quality: Narrow membrane pore size distribution, high filtration precision, more than 6log of bacterial retention rate, more than 41og of virus retention rate;
Strong fouling resistance: Due to special cross-sectional structure with gradient network and the design of open spacer and integrated aeration structure, membrane fouling can be effectively prevented and controlled;
Small footprint: The filling density is 650㎡/㎡ and the system covers very small footprint;
Long service life: Due to the membrane producing technology of fiber reinforced composite, the tensile strength of membrane is more than 100N and the life is more than 5 years;
Easy installation and maintenance: Detachable membrane unit, compact structure, easy to install.
Specification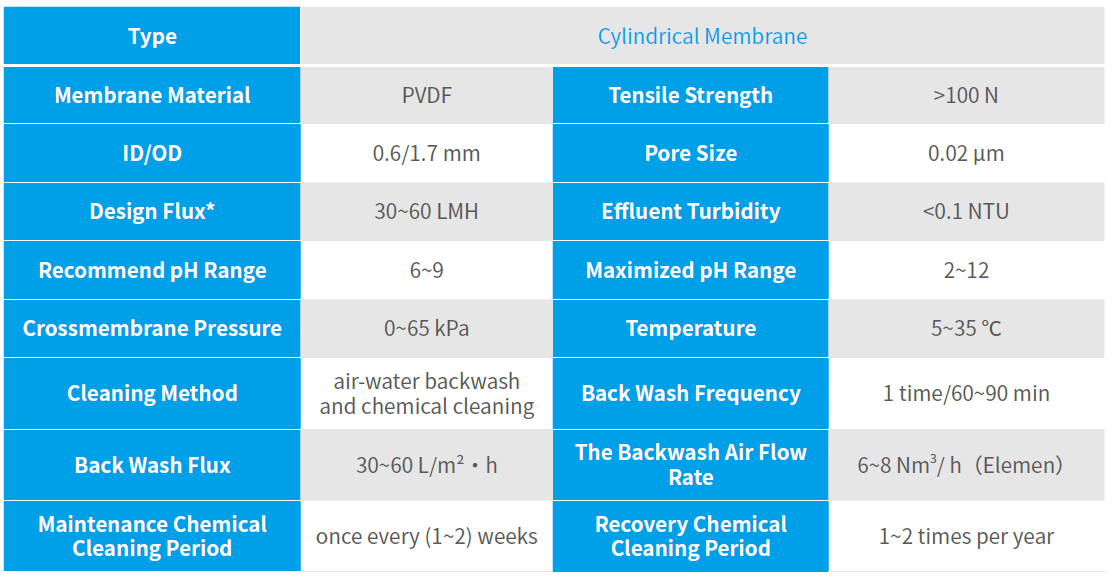 Note: *Design flux is determined based on the water temperature and water quality conditions.

Notes: (1) Treatment capacity in the range of 5 ~ 35 ℃ ;
(2) The unit body material is SUS316;
(3) Special specification can be customized.