Advantage
Excellent effluent quality: Narrow membrane pore size distribution, high filtration precision, more than 6log of bacterial retention rate, more than 41og of virus retention rate;
Strong fouling resistance: Due to wide spacer structure, pulsating operation, special homogenized disk structure, secondary water and air distribution is realized and fouling is effectively controlled;
Strong corrosion resistance: Membrane produced with PVDF material is more resistant to seawater corrosion;
Low maintenance cost: Due to detachable structure, components can be recycled and the cost is saved;
Long service life: Due to new blending formulation and"3H" atent technology for membrane production, the service life is more than 5 years.
Specification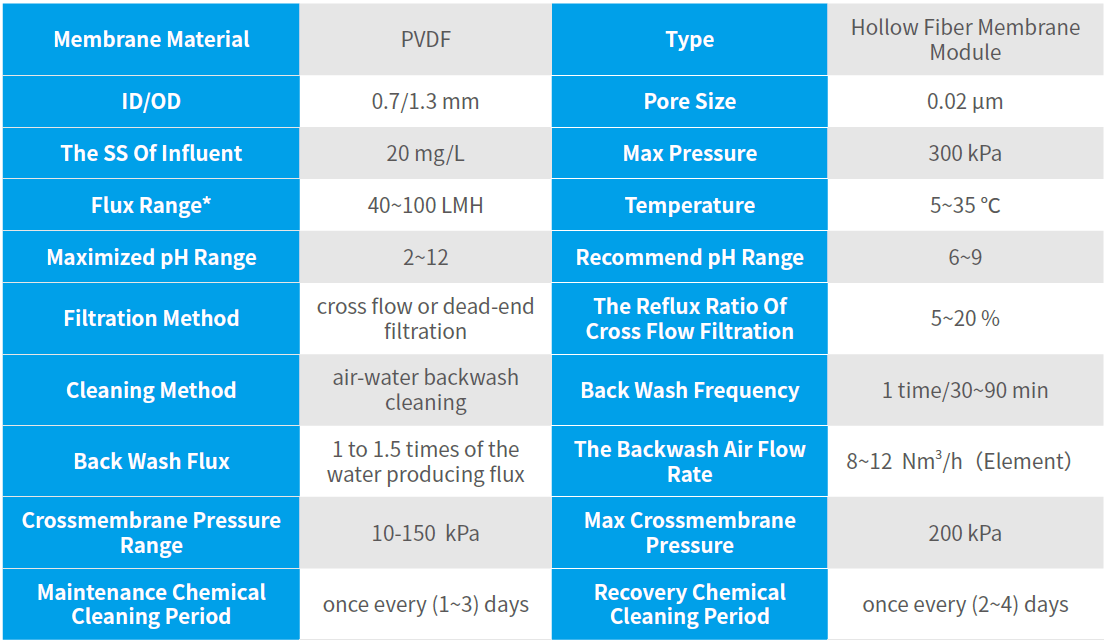 Note: *Design flux is determined based on the water temperature and water quality conditions.

Note: The pouring sealant material is epoxy resin; the siphon material is UPVC.