Advantage
Excellent effluent quality: Narrow membrane pore size distribution, high filtration precision, effluent turbidity less than 0.5NTU;
Strong fouling resistance: Due to wide spacer structure , pulsating operation, special homogenized disk structure, circle structure in the unit and uniform water and air distribution, fouling can be effectively controlled;
Small footprint: High integration of membrane reactor and very small footprint for the system;Easy installation and maintenance Due to detachable membrane components and compact structure, it is easy to be installed. Thus, it is applied to large and medium-sized projects;
Long service life: Due to new blending formulation and"3H"patent technology for membrane production, the life is more than 5 years.
Specification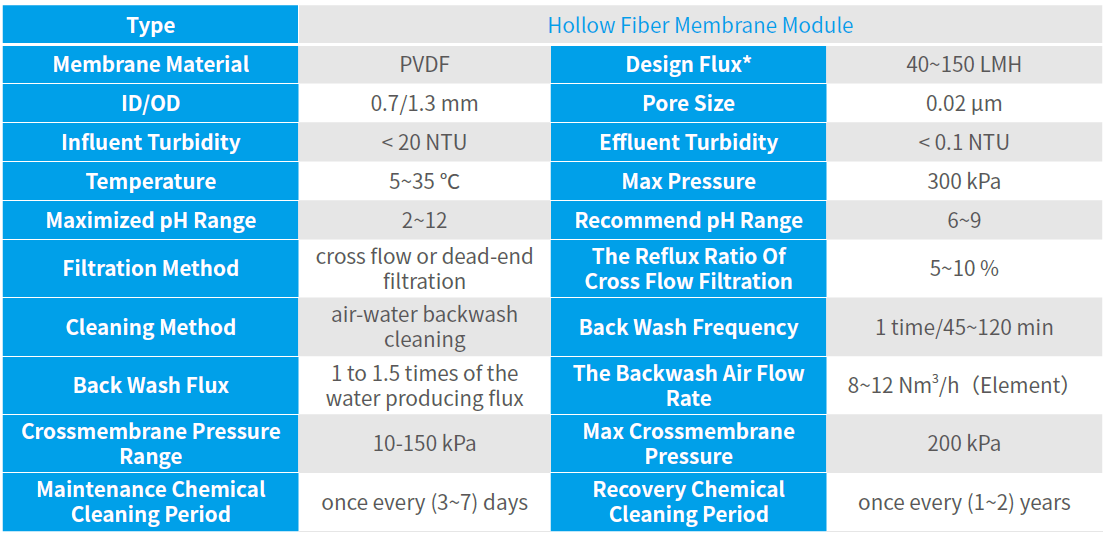 Note: *Design flux is determined based on the water temperature and water quality conditions.

Notes: (1) *Treatment capacity at water temperature of 5℃ ;
(2) Special specification can be customized.